I grew up in a time when  first generation game consoles were being released, the only relationship that mattered was Ross and Rachel's, Britney Spears was everyone's number 1 crush (I don't care if you are male, female, gay or straight), your Pokemon matter more to you than your own pet and of course bouncing around your room playing air guitar to Busted's newest single. Last night I felt like I was that kid again!
LA-based band Symmetry opened with a bang last night. It was amazing to see such energy from a support act, many acts may have been daunted by performing in front of such a large audience but this band thrived on it and made the stage their own. Although a fairly lesser known band the crowd reacted as if they were the headliners and their cover of Roar got the biggest feedback which the fans lapped up along with their new single catchy pop-punk anthem The Cure. The band have been making some serious waves in the UK supporting the likes of Room 94 twice and after the M.E.A.T tour look set to head out on tour with XFactor winner James Arthur. These guys show no signs of going away any time soon so you better get used to seeing them. Ones to watch
I had been hearing a fair bit about New City Kings they have been gaining a reputation for themselves and was interesting to see what all the fuss was about. With a more rocky sound but after the first song I began to lose interest. The songs were good, possibly great but they never really excited me. It could have just been nerves due to playing a venue that size. It's clear they're a very talented band but they were just lacking that spark to make me sit up and take notice. New City Kings are set to headline their own tour and I think they would thrive on being a headline act, they are clearly popular and talented.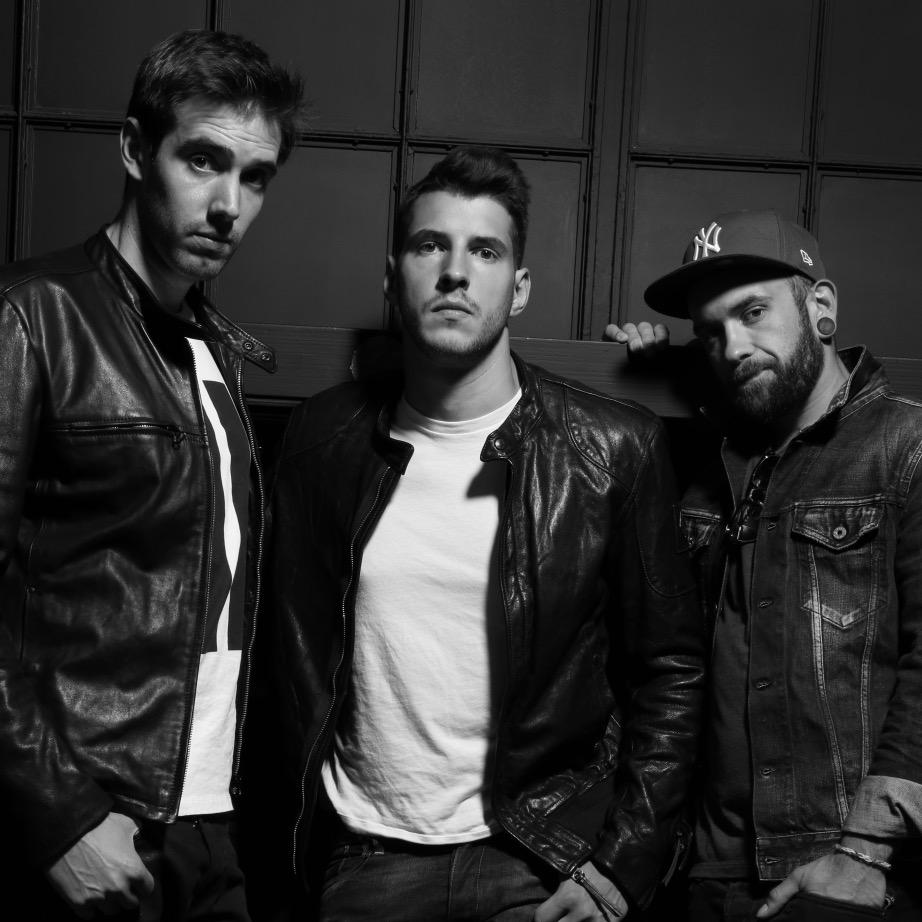 McBusted bounced on-stage and they covered all of the McBusted basics:
Synchronised jumps – Check
Childish jokes that everyone loves – Check
Major guitar shredding – Check
Cheeky fan interaction – Check
General goofy behaviour – Check
HAVE FUN! – Check
From seeing these guys perform you can tell these are 6 genuine friends having a laugh and doing whatever they want and they are loving it. They had everything they wanted to happen that would be a dream for most people. Flying down on to the stage in a DeLoreon car is probably the biggest thing for a Back To The Future fan. Clearly the boys love their games, their stage was turned in to a massive arcade, on the screen they had Guitar Hero during songs, they even managed to have a break and play Street Fighter by jumping up and down on a massive games console, dressing up in wedding outfits, cycling around on-stage and so forth. I have never saw anyone have that much fun on-stage before, all of them just looked around as if they were loving life. There can't have been one person watching who didn't want to be on that stage with them. The energy fed right through the audience there wasn't one person in their seat from start to finish. Fans from teenage girls and boys right up to middle-aged women eyeing up the man candy on-stage.
The band opened with Air Guitar getting everyone up straight away punching the air followed by One For The Radio, usually after 2 songs people start getting tired and sit down – Not when McBusted are playing! It was like one massive party going on and McBusted were the hosts. Charming, funny and most of all entertaining rattling through MOST of the McFly and Busted favourites. That's the problem when you have 2 of the biggest bands of the past decade in one band you can't play all the songs. I felt the song with the biggest impact of the night was 3AM, the song allowed their vocals to come through and show that they are more than just a band of man-children and their harmonies blended better than anyone would have guessed given the amount of singers in the band with all the various tones. Before I knew it the band were belting out Year 3000 and were sliding down a Super Mario pole.
There was not one disgruntled person in the building, they paid for a show and that's what you got. Entertainment of the highest level, it will be interesting to see what happens next with McBusted. Their album is full of really good songs, just not great ones. There are no Year 3000's or All About You even though between all of them they have written countless hits not even just for themselves but other people but it could be like that situation of having too many cooks in the kitchen.
However, from what I witnessed last night here was a group of friends playing songs and just having fun while doing so. Even the most cynical of music hipsters couldn't go to see McBusted perform and say they didn't have fun while they were they watch these loveable dorks bounce around on-stage belting out the catchy tongue in cheek pop/punk anthems that we all know and love. No matter what happens next McFly, Busted and this weird but wonderful project that has been the offspring off these 2 bands. It won't be forgotten any time soon.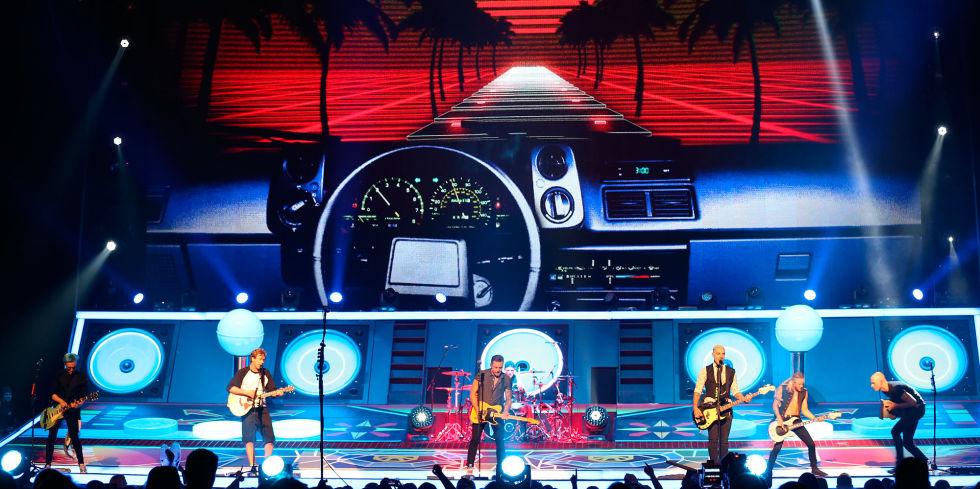 10/10 – Book your tickets now!