Well… I'm back!!!
I have noticed a few of you on social media have been aware of my absence on here over the past few months and it was, well needed. Studying and blogging is all fine and dandy until assessments are required to be handed in and grades are needed to be met. To cut a long story short, I took a break to focus on my studies as I needed a B to go to university – Your boy got an A!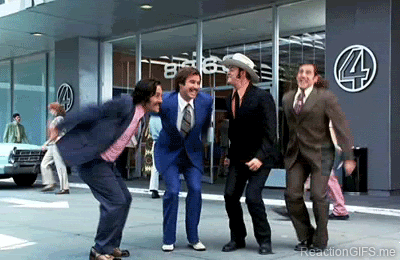 Also, for one of my units we had to work in groups to create a PR & Advertising campaign for a charity called Rainbow Valley and well, this happened…
Our college project has now snowballed into so much more than we ever thought and we are currently in the process of working with the Rainbow Valley and Wire Media to take our campaign idea and turn them into a reality which our group is excited about.
Winning this meant that I got an internship at McFrank PR Agency which was without a doubt one of the most incredible and educational few weeks of my life. Seeing campaigns come to fruition, being involved with projects in the morning and seeing it in the newspapers that same evening was magical. It has only further confirmed that this is exactly the path that I want to go down for my career.
In April, I got invited by Renfrewshire Council to attend the Paisley Food Festival and you don't need to ask me twice whether I want to attend a food festival. I swear I went home that night easily 2 stone heavier than I left the house that morning! A day where, the legendary chef, Nick Nairn cooks you beef stew and you're sipping a rum & coke on beach chairs while listening to live music, is definitely a good day!
In June, my best friend Ryan Lawrie taken part in a competition to be Vodafone's Summer Breaker with Capital FM and he won! His prize was performing at Capital's Summertime Ball at Wembley Stadium in front of 90,000 and I honestly couldn't have been prouder. So obviously I had to go and show my support and I travelled down with his girlfriend…
and his girlfriend's mum…
and we all conducted ourselves in a mature and professional manner…
but we're super proud of him and his performance and now they're both doing XFactor, while I eat 15p Asda-priced noodles – who's the real winner here, eh?
Since then, I have spent some much-needed downtime with my nearest and dearest. My mum has been sorting herself out, seeing the physio, lost nearly 3 stone in a few months and she is looking so much more like her old self. The confidence is back, her pain is getting treated, exercising more and the weight is falling off her! As her baby boy, I could not be more proud of her.
As for my brother, Adam. He only decided to pack in his job and use his journalistic nous to write a novel. Write a novel in Scotland? No chance. Write a novel in the UK? Nah mate. Write a novel in Holland? Hmm yeah sure. How would a regular person travel from Glasgow to Holland? Fly? Train? Boat? Nah, not my brother. He cycled! 2 weeks on his bike, pitching a tent and camping out at each location. But hey, he survived the journey only to get glandular fever in his second week.
I have packed up my life into a couple of suitcases and started preparing for life at university. Who knew moving out for the first time would be so stressful?! So check back in a bit and I shall leave a survival guide for moving out. It might be a few weeks or if I don't post it then clearly my findings are incorrect and I haven't survived. In that case, DO THE OPPOSITE!!!
Anyway, for now, I have left Glasgow behind to make a new life for myself in Edinburgh as a student/blogger/party animal/Pokemon master. It's the first ever time I'm living away from home without any supervision and I don't know who should be more worried, me, my mum or everyone I'm living with.
Oh well, here's to this new chapter of my life and I could not be more excited to see what life has in store for me.
It feels good to be back!
Special Mention: Jen McEwan – I worked so closely with this girl over the past year and a bit and it has been an absolute pleasure. Together we got an A for our HND and we also won our Advertising & PR campaign for Rainbow Valley together. Her animation and graphic designs are incredible and were probably the reason we did so well. Her Harvey Milk animation also won 2 awards at the Equality & Diversity Awards in Glasgow in May.
Jay Carrington