One full month has passed since I broke out on my own to become the ultimate student and by that, I don't mean getting my head down and studying all the time. The ultimate student is your stereotypical student, the sort of guy who can go for a night out with £5 in his bank account and come back with £10, a pint glass and a traffic cone.
The first 2 weeks of living by myself in Scotland's beautiful capital were amazing, I met so many new faces,  went on a pub crawl, started my course, went flat shopping AND HAD THE BEST TIME OF MY LIFE! – I am falling even more in love with this beautiful city.
Even though I am such a mummy's boy, my mum did literally everything for me besides washing me it seems. At home, I paid no rent, I always had food on a plate for me – and in large quantities as well, dishes cleaned themselves and so forth. However, there is nothing quite like having your own freedom. If you want to go a run at 2am on a Sunday morning, you don't need to explain to your mum that she doesn't need to worry. If you want a friend to come over for a couple of drinks and raid the cupboards, you don't need to worry about your mum coming over in her dressing gown and having your mates giving you a nudge and a wink.
When did I become an adult, doing adulty things?!
3 weeks in and this holiday-feeling was still going strong… That was until I received negative feedback from my lecturer about a group activity and it felt like a massive kick in the stones. Usually, I can shake off things like that and learn from it. However, I got back to my flat and the realisation that I'm living here, in a different city, by myself, for the next year. Sob.
Homesickness is such a sucky feeling and unexpected. One minute you can be on a massive high and the next you can feel super lonely and isolated. I've met some lovely people here but it's not the same as being with people you've spent years bonding with.
To anyone who is in a similar position, all I can recommend is not necessarily calling your family – that made me want to see my mum more, but speak to your new friends around you, especially if you live in Student Accommodation because they too are experiencing the same things and emotions as you. My homesickness only lasted a night and I felt so much better after a good night's sleep and some junk food.
So if you experience homesickness do these 3 things:
1) Talk to people nearby – in your class, flat, block, work (people who are in the same situation or recently were)
2) Food – put down that salad, throw away that bottle of water. Go and get yourself a great meal. Curries, pizzas and burgers are generally a good shout washed down with a fatty milkshake.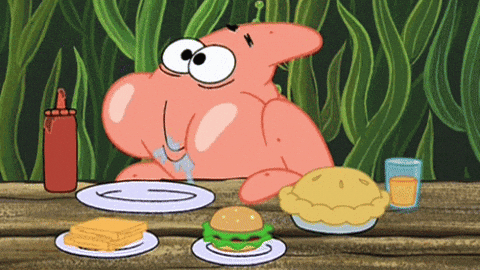 3) Sleep – a 1-hour nap is not going to cut it, this time, you need at least a solid 5 hours under your belt. For me personally, I always feel so much better after a great sleep.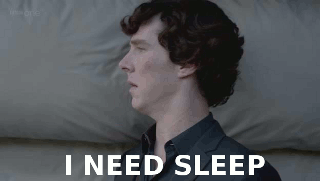 *If you have followed the steps correctly then eating a lot of food (2) will make you really sleepy anyway (3) which means when you wake up, you can reheat your food and eat some more (2) *
Moving swiftly on, for one of my university modules I need to put on an event. For my event, I shall be putting on a Harry Potter scavenger hunt in the city of Harry Potter, Edinburgh in the middle of November (TBA). So if you like the idea of walking around a beautiful city, being a Harry Potter nerd for a few hours and also drinking then stay tuned on my social media as the event will be fully announced in the next week or so.
Jay Carrington