Doing: Studying
Probably the lamest activity I could have put for this. Could I post any of my several night outs, Halloween or even the fact I have started seeing someone with a pet hedgehog and spent 4 days living with them? All would be viable options. However, I chose the one thing that has consumed the vast majority of my month – studying. For most students like myself, September is ultimately one big party, Fresher's parties, no deadlines, barely any coursework, meeting loads of new people. One month later and that all changes.
Stress, breakdowns, poor skin, endless deadlines, stress, dissertation reminders, late-night library sessions, group members not pulling their weight and did I mention stress? I'm now in my 4th year and final year and I have noticed with each passing year the stress and intensity of the course get bumped up considerably. Trying to balance my coursework, my blog, while also having a social life and getting the recommended 8 hours of sleep a night is nigh on impossible.
One 3,000 word report is completed and 5 presentations in October and November shows no signs of slowing down. Thank god for Tequila Fest (See Later)…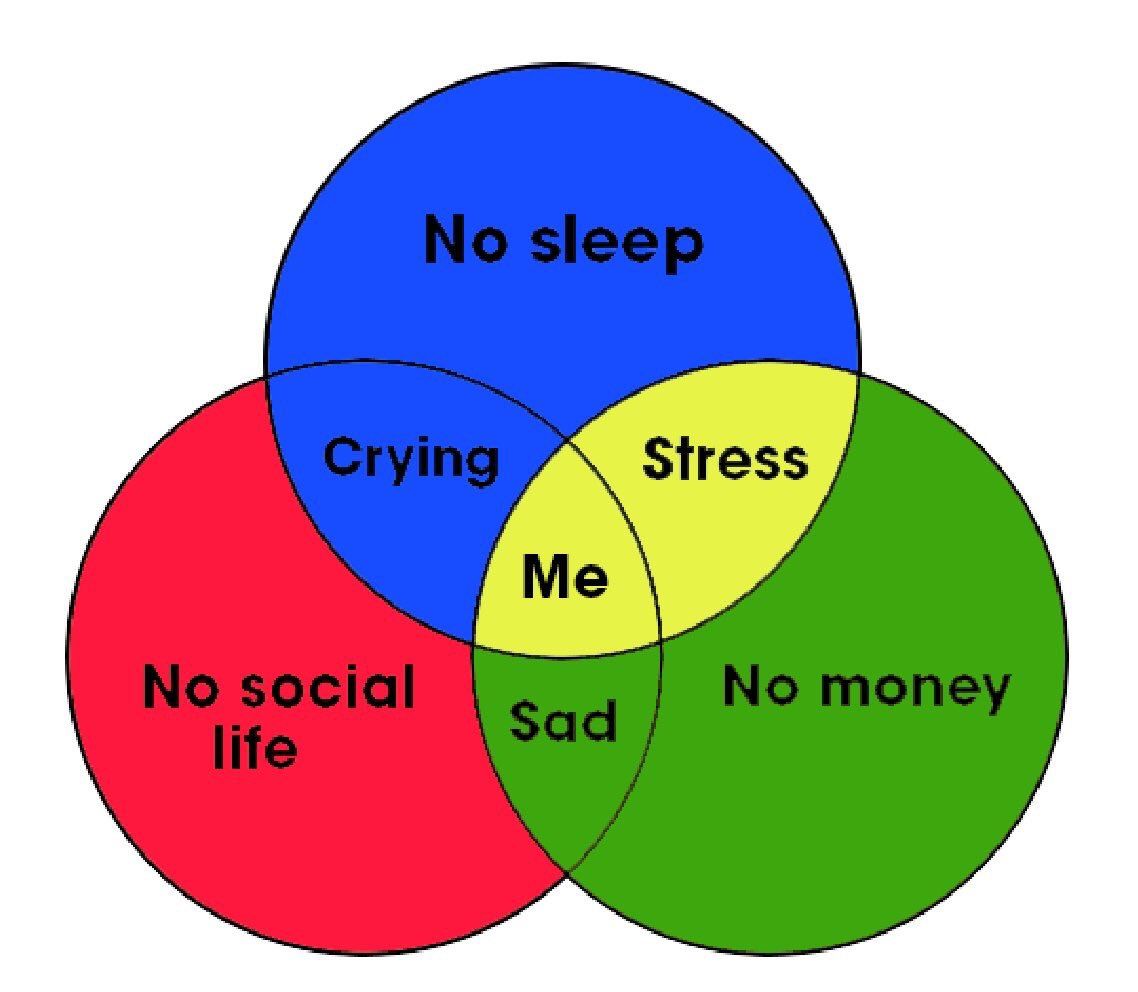 Watching: Big Mouth
This is one of the most-talked-about tv shows at the minute, no doubt you would have seen one of the many viral clips from the show online. The show is an "adult" animated comedy that takes a very real look at how puberty actually affects people and the many emotions and situations that often get overlooked and don't get addressed. Rarely has a television show brought out so many moments that make you sit back and think "Jeez! I remember feeling exactly like that." The show covers a range of young animated characters going through puberty and faces up to the issues that young people go through but often don't get addressed often enough. Every person goes through puberty and yes, it will be covered in a one-off class in school but will often cover it from more of an educational point of view than an actual human perspective.
I feel if this show was about when I was a young teenager going through puberty that this show would have helped me a lot more than any of the classes the school put on that simply told you about condoms and an in-depth view of your genitals. By 14 I already knew that stuff as did most people, I didn't  need an hour's class on putting condoms on cucumbers, I needed someone telling me that my hormones are going to be crazy, that I would be constantly confused, horny, angry and generally emotionally sensitive. When I was a teen, I constantly compared myself to other guys, he's bigger, he's got a snake trail, he's skinnier, he's musclier etc. I know, I'm not alone in this. Every person compares themselves to others to some degree but as a teenager when your body is developing at a rapid rate, everyone is at different levels and everyone's body is completely different. It didn't help my little cousin had stubble at 14 and I still struggle to get anything more than a few whiskers today.
I feel for a topic as sensitive as puberty that this show hits the nail squarely on the head and I recommend watching to my younger viewers to gain a greater understanding of what you're going through and also to my post-puberty audience who want to feel the same nostalgic feels as I did. I feel this sort of show should be shown in schools, even though there is swearing in it, it makes it all the more relatable. Honestly, what teenager doesn't swear?! It's foolish to pretend otherwise, they love swearing, it makes them feel older. I used to swear amongst my friends simply for the sake of it – it's cool (Dear younger audience, it's not really. You'll grow up and realise this."
If you missed it, go and watch it on Netflix 'cause good news; It has been recommissioned for a second series due to air in 2018!
Buying: Tequila Festival Tickets
Pretty much what it says on the tin, A tequila festival, a festival based around tequila. If that doesn't give you a little tingle then nothing will. On the 18th November, the UK's Tequila Festival is coming to Edinburgh for a day of Live music complete with DJ's & mariachi bands, over 30 different Tequilas, piñatas and most importantly a tequila Cocktail Bar and endless food stalls featuring tacos, burritos, quesadillas. This seems too good to be true. I mean tequila and Mexican food is what I live for.
Early Bird tickets had sold out but Standard Release tickets were available for only £16. I'll let Fry from Futurama describe how I felt when I saw it was coming to my city.
Listening: Post Malone feat 21 Savage – Rockstar
I have finally joined the Post Malone fan club. I, like most people in the UK, came across Post Malone when he dropped Congratulations which had everyone going crazy for Post. However, I wasn't completely sold on him. It was a good son but sounded like everything else coming out of the US at the minute. Now, he's released Rockstar featuring 21 Savage, where I felt the same with this song. Just another mumble rap song about drugs and partying but yet here I am making it my soundtrack for October.
This song, has been unavoidable for me, everywhere I go there will be a Post Malone fan, if I got a club they will be playing it in the club. Even If I plan to watch some generic Youtube stuff he still pops up!
However, after having Rockstar drummed into my ears on repeat it is actually an amazing song and has been added to my Pookiepop Monthly playlist on Spotify. Now, I can see why everybody is loving Post Malone at the minute, from young cliche fan girls to esteemed critics everyone is getting on this Post Malone train and now they have a new passenger. Choo! Choo! All Aboard the Post Malone Express!
If you're a fellow struggling student, lover or hater of Big Mouth, Tequila Festival attendee or if you're on or off the Post Malone hype train let me know your opinions in the comments my social media.
Jay Carrington